i dont even use tumblr.. except when i want to just write something. writing things out can be soothing. just to lay all your thoughts down. i want a different blog. i think im going to get wordpress or something. no mo tumblr.  my last thought. the most difficult thing for me is.. just. not being enough. to be the older sister to my three younger siblings they deserve. to be a good &...
Marie. Only for Love.: I dreamed I had an... →
marie711: From my friend, Eric's blog. Blessed me!! sungjong89: By 'someone at lighthouse' anon. (translated also in/from Korean) I dreamed I had an interview with God. "So you would like an interview with me?" God asked. "If you have the time," I said. God smiled. "My time is eternity… What…
I've officially mastered getting ready in 10 minutes before sprinting out the door for 9 am class. sweet =) oh sweet summer come to mama!!!  thank you Jesus for listening to my prayers.
힘내<3 - Realizing more and more that words of encouragement, life, and love are so powerful. 
woah tumblr is changed a lil. it is 9:49pm and I'm sitting in bed studying on this lovely night. i have the windows up because it was too dang hot! but i sprayed the windows to keep the bugs at bay. it feels and smells like a summer night. i hear cars passing by with their music blasting. i kinda wanna be fifteen again. so weird that im gonna be 21 in less than 3 months. i wish i could just...
happy February
Everyone go to www.documentarywire.com and watch Sicko. Sad but everyone should know the level of corruptness of HMO's in the United States!!!!!!!!!!!! Brian: oh look it's Emerald Me: you mean Emeril?.. haha ….. emerald is my birth stone Brian: I thought that was my birth stone ahaha no it's mine lol. Apple has the best customer service in the world. I got 2 free replacement...
What Happened? Jesus Happened →
andyrewhan: jspark3000: From my blog. — The Bible doesn't say you were doing sort of well until God showed up who makes you sort of better. The Bible says you were dead. Before Jesus, every word you spoke was to impress people, give off an image, manipulate, dominate, terrorize, reciprocate, pretend you were someone you are not, get something out of someone, full of agenda and ulterior...
LOL my 19 y.o brother got a letter in the mail from the director of 2012 miss teen to let him know that he is eligible to participate in this year's competition. everyone in my fam is making fun of him ahhaha
MY NUMBER ONE FAVORITE. EVER.
EVER EVER EVER. in the Bible is MARTHA. I love her SO much. She is the best. It always upsets me how people picture Mary vs Martha as good vs bad but I think Martha is so. great. I know exactly where she is coming from and I know her genuine heart for God. How she gets back on her feet and seeks and seeks. I LOVE MARTHA :) ...
my family
my bro posted something on his facebook status about liking rain and then my baby bro (grade 3) commented: 롤은 제가 좋아하는데 비가 ~ ~ When I saw that I was like WOW he knows korean? o.O (I thought maybe he learned it while I was away or something) but when I read that I was like.. what is he saying???… so at the dinner table today, i showed my mom and my other brother was like "he probably...
brilliantlens: This Jesus > religion poetry video went extra viral. Though contraversial, it does open ways for evangelism. Thank you Lord for using any and everything to further Your Good News!
Hi, I'm Ramses: Jesus>Religion? →
Exactly my thoughts on that video… I mean I agree with the guy on a lot of things but on a lot - it just didn't make sense… It confuses people who don't know Jesus and may even encourage others to hate on the church.. Even though he mentions that the church is filled with the broken, there IS a purpose for the church and Christianity IS a religion by definition. It is the...
I cant stop speaking british. Im even reading my textbook in a british accent in my head. now I know why accents stick lol Whats funnier is that brian tried to copy me and his version of a british accent is vietnamese accent wtheck lol
I am clean because of the blood of Jesus Christ.. I am cleansed inside and out. No matter how sinful I am, no matter how sinful I tell myself I am, no matter how many eyes judge and scrutinize me of my sins.. No matter how many people tell me how messed up I am, I won't believe it because I am clean in His eyes now. That's joy. To know that I am accepted by the Creator of all things...
1/9/12
1. opening crossiant packages (those cylinder things) are SO SO SO SCARY. it's like anticipating a balloon to pop in your face. balloons freak me out. or anything stretchy and rubbery that can smack me on the face lol 2. i met my new roommate today and i realized i need to meet more new people! wha happened to me…. it's not the same… i need to get outta my comfort zone!!!...
Jesus Christ is my LORD and SAVIOR. This statement is SO STRONG. SO POWERFUL. I am clean. Even when I feel completely DEFILED, I can believe in the everlasting covenant You have made. I am pure and cleansed by the blood of Jesus. Hallelujah! Awaken their souls my Lord my God! Bring the lost HOME. Let them hear Your cry. Let them see their unending hunger for You and You alone. Awaken this...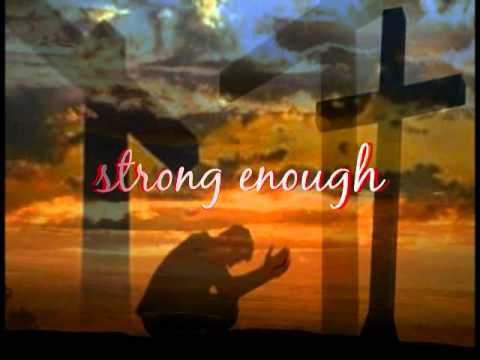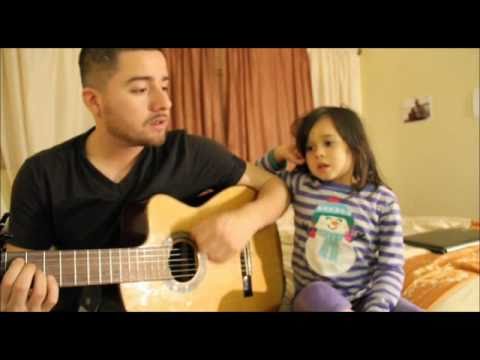 LOL omg
minjillim: soojeeekim: lilliancherie: ticklemejesus: according to astronomy, when you wish upon a star you're actually a few million years late. that star is dead just like your dreams wow harsh LOL LMFAO HAHAHAHAHAHHAHAHAHAHAHHAHA
pulling my hairs out.
I never hated traffic so much until today. it took like an hour to just make a freaking u-turn to get out of the traffic lane. it didnt even budge…. OMG. If it wasn't for my sister in the car i would have choked myself and got on the roof of my car. MAYBE.
happy birthday to the greatest Mom.
my 3rd grade bro wrote on the birthday card: Dear, Mom Thank you for everything you do for us. You will help us survive. Love, your, son Timothy  - LOOLL
something I'm soooo bad at:
keeping my emotions in. I have outbursts that are uncalled for - and frankly, sometimes they are just outright nasty. Inappropriate to say the least. I need self-control and discipline… sigh…. so i'm sorry to everyone i offended and everyone who felt awkward because you witnessed me lose it… really. i am the definition of immature sometimes x(
Anonymous asked: ...
i changed my tumblr name…! for those of you who made fun of my previous name… and tried to pronounce it to my face… like it was funny or something… it wasn't :)
Desiring God - Meditations of a Christian Hedonist...
"Therefore God's pursuit of praise from us and our pursuit of pleasure in Him are the same pursuit. This is at the heart of the great gospel! This is the foundation of Christian Hedonism. Isn't that GREAT????? *aah…* Lastly, "If I were to ask you why you have believed in Christ, why you have become Christians, every man will answer truly, 'For the sake of...
Something Beautiful - Newsboys
I feel it inside Calling out to me It's a voice that whispers my name It's a kiss without any shame Something beautiful, yeah, yeah Like a song that stirs in my head Singing love will take us where Something's beautiful I've heard it in the silence Seen it on a face I've felt it in a long hour Like a sweet embrace I know this is true It's calling out to me...
STOP.
absolutelyinlovewithhim: Stop comparing yourself to other people.  Some people are great singers, some are really smart and others are great athletes.  But none of them are, or ever could be you.  You are one of a kind.  So stop comparing yourself to other people.  You can't be them any more than they can be you. YEAH !!! :P
The mind is so powerful and yet capable of being easily influenced. So… I guess what I am trying to say is, let's be cautious of who we surround ourselves with and continue to discern. It's always war - some people are just not aware of it. I hope and pray you are happy and feel at peace. And if not, I guess I can't change your mind.
I want to thrive not just survive
Listen